Artegra Sans Alt font
Cyrillic support:

Yes

Latin support:

Yes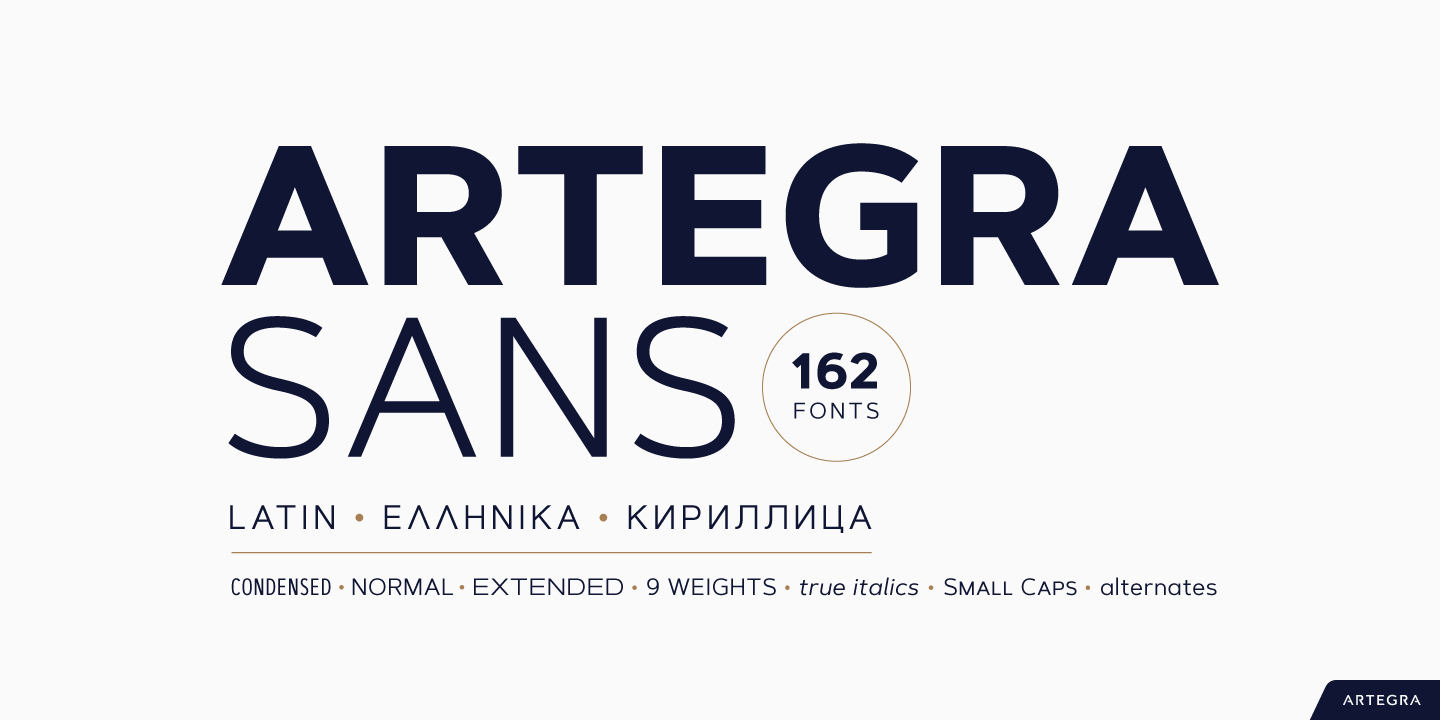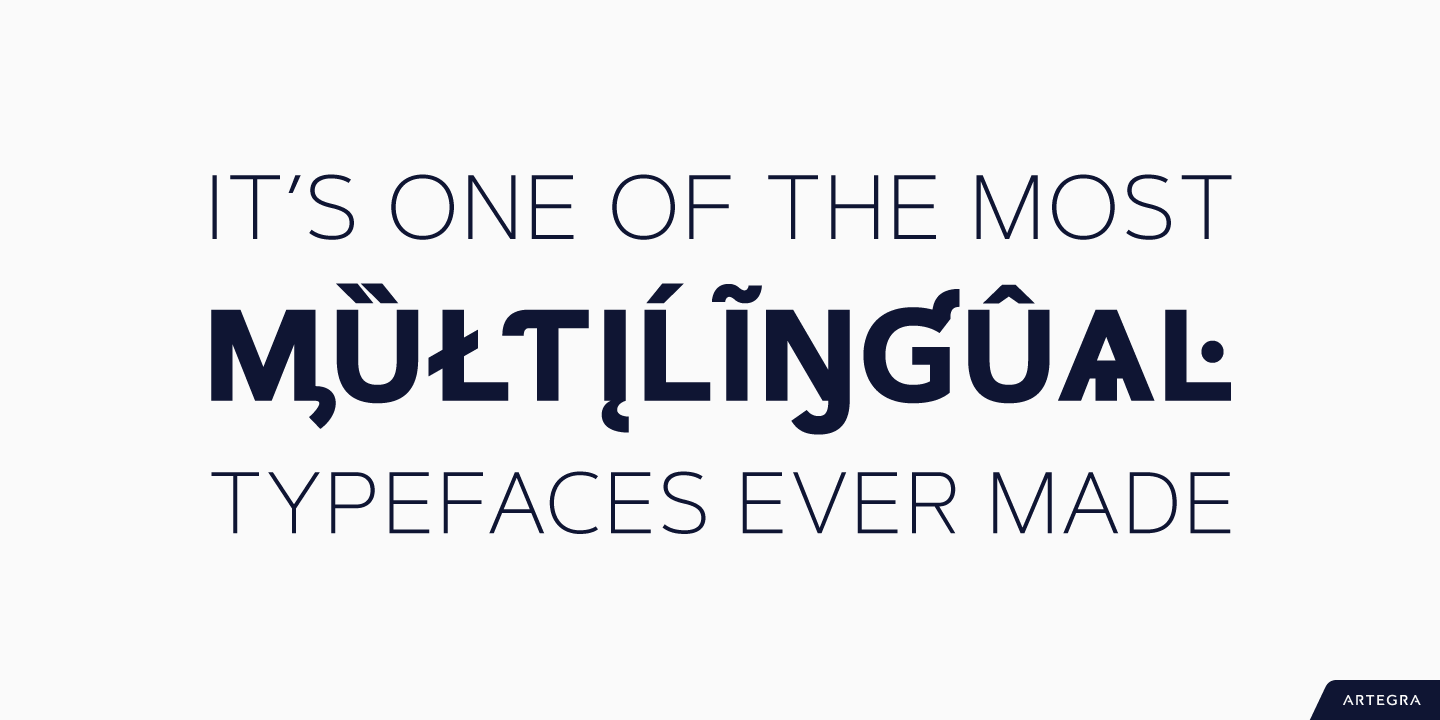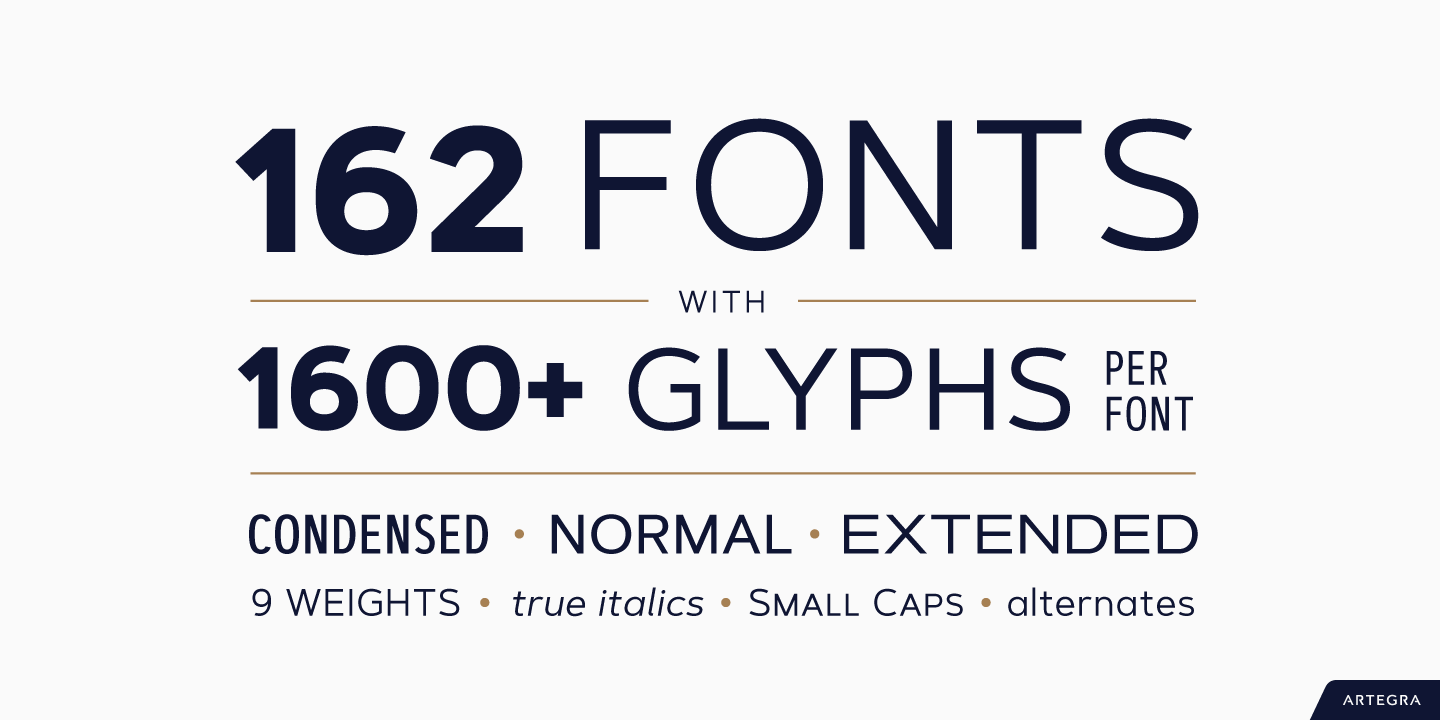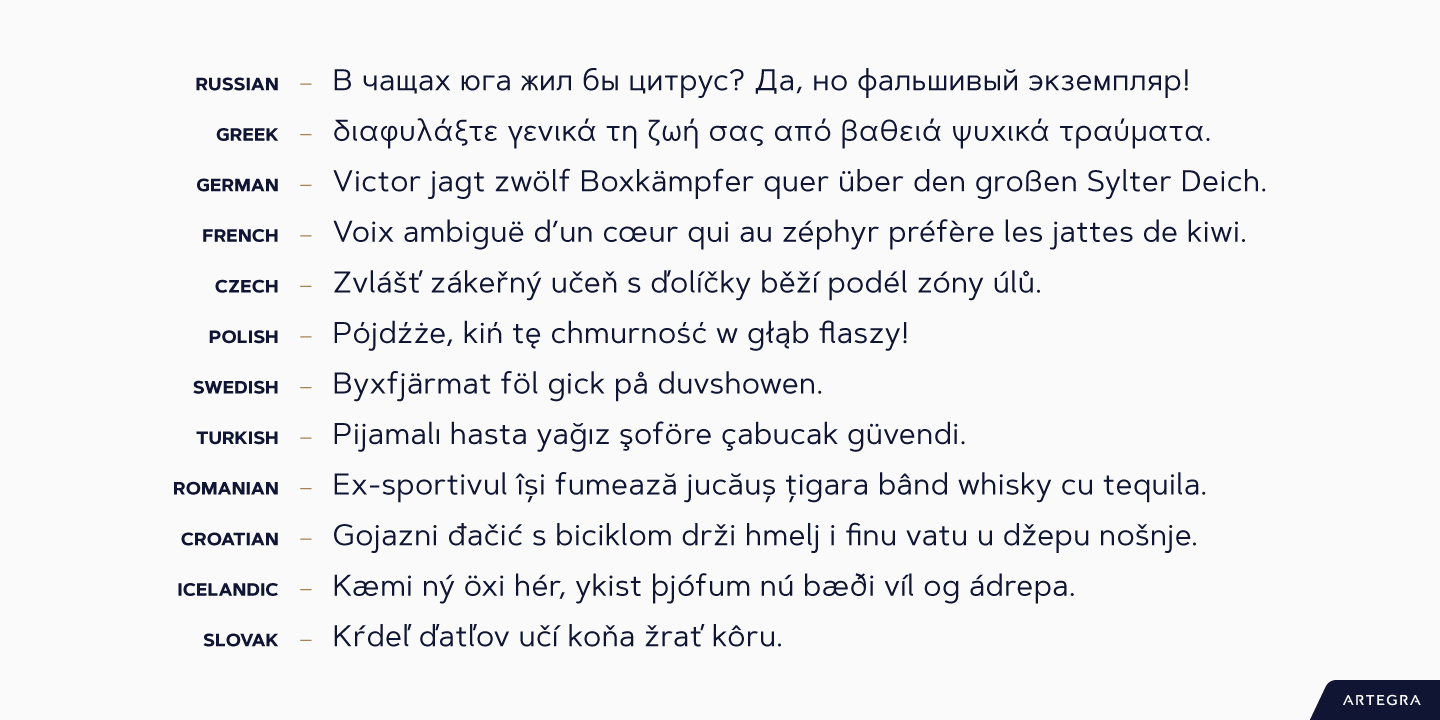 21.02.2021
4 474
0
Add favorites
About font:
Version:

1.006

Trademark:

Artegra Sans Alt Medium is a trademark of Artegra.

Company:

Artegra

Designer:

Ceyhun Birinci

Shord description:

Artegra Sans typeface was released by Artegra in 2017. Designed by Ceyhun Birinci between 2014-2017.

URL:

http://www.artegratype.com
By clicking the Download button you can see all examples of the Artegra Sans Alt font along with all the styles.