Grandstander font
Cyrillic support:

No

Latin support:

Yes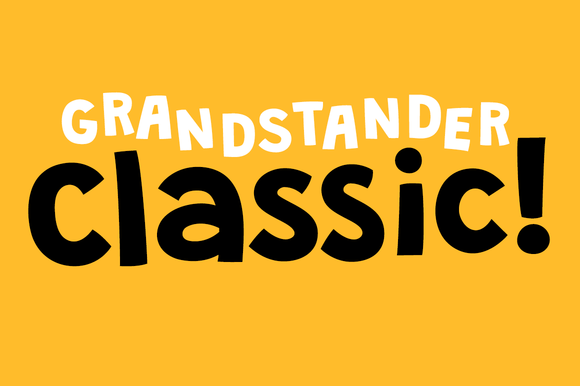 30.10.2020
1 170
0
Add favorites
About font:
Version:

Version 1.200

Company:

Etcetera Type Co

Designer:

Tyler Finck

Shord description:

A playful, fun, friendly typeface that merges the best handmade elements with smooth, precise forms.

URL:

https://www.etc.supply

License:

This Font Software is licensed under the SIL Open Font License, Version 1.1. This license is available with a FAQ at: https://scripts.sil.org/OFL

License URL:

https://scripts.sil.org/OFL
By clicking the Download button you can see all examples of the Grandstander font along with all the styles.