Akzidenz-Grotesk Pro font
Cyrillic support:

Yes

Latin support:

Yes
Weights:

Light, Light Italic, Regular, Italic, Medium, Medium Italic, Bold, Bold Italic, Super, Super Italic, XBold, XBold Italic, Cond Light, Cond Light Italic, Cond Regular, Cond Italic, Cond Medium, Cond Medium Italic, Cond Bold, Cond Bold Italic, Cond XBold, Cond XBold Italic, Ext Light, Ext Light Italic, Ext Regular, Ext Italic, Ext Medium, Ext Medium Italic, Ext XBold, Ext XBold Italic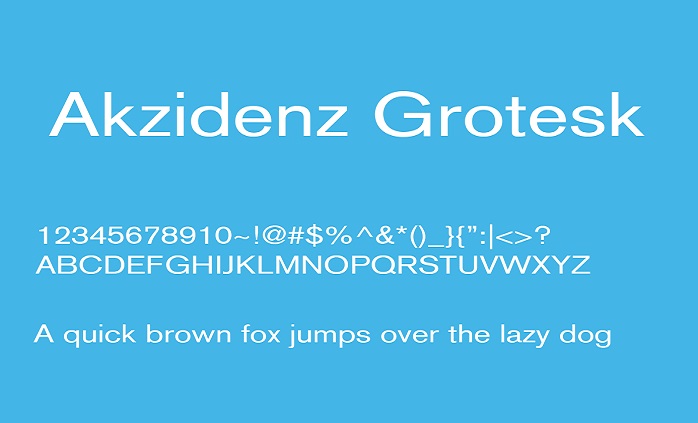 19.06.2017
13 724
4
Add favorites
Unfortunately, the font was removed at the request of the copyright holders.
Can't download or find the font you're looking for?
Try a new
Fonts Loader
!